Fashion Drift is an initiative from a passionate mother and an entrepreneur who wanted to give South India an uplift with respect to fashion. After a lot of brainstorming, Fashion Drift happened.
Having crossed a year in producing contents about fashion, culture, new trends, healthcare, and connecting with influencers and professionals across these domains, we have also turned out into an award-winning magazine.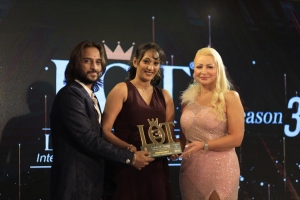 Needless to say, we are also South India's first fashion magazine open to all and aimed at bringing the best version to every person.
Our goal lies in making fashion accessible, affordable, and applicable to everyone.
We are a team of professionals across industries with a passion to produce wholesome content so it acts as one-stop destination to all of you!
Like to read our e-magazine? Head on to this page.
You can also visit us on different social media platforms. We are happy to increase by 1 to our existing reader base of 200,000 if you read it today!