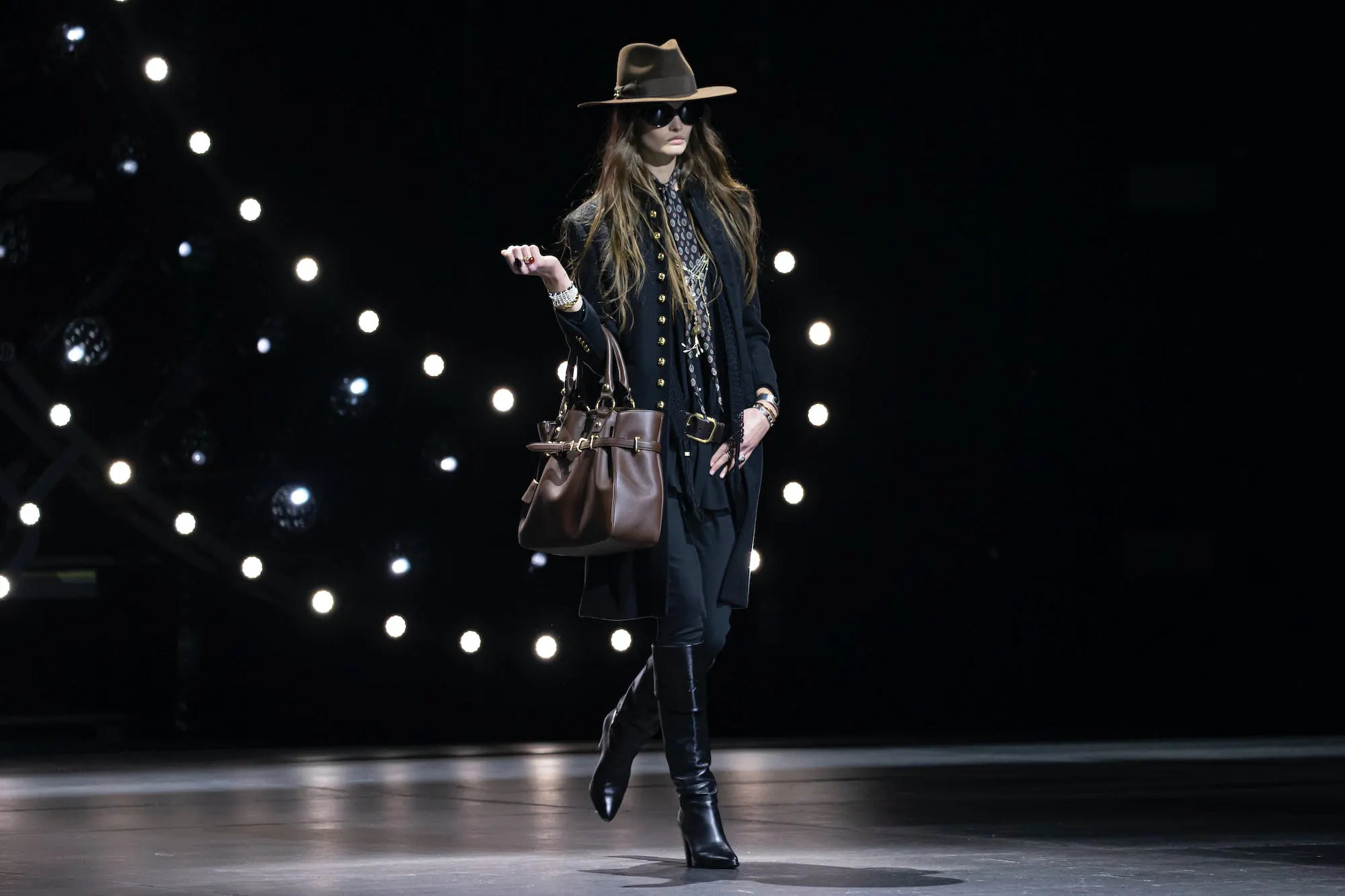 The Fall/Winter 2023 fashion show for Celine was held in Los Angeles as a demonstration of embracing Hollywood's glitz and glamour. The French Maison picked the lavish surroundings of The Wiltern Theater in Los Angeles as the setting for its first live performance since the pandemic's termination. Designer Hedi Slimane unveiled a selection of sequined outfits on the Mezzanine of one of Los Angeles' most well-known art deco structures, which was an ideal setting for the collection.
The collection, titled "The Age of Indieness," fuses Slimane's distinctive L.A. rock 'n' roll with the boho-chic, indie sleaze vibes of the late aughts. Furthermore, nothing makes a statement like outperforming the opposition in classic 2000s style. Rather of releasing the collection alongside the rest of it during Paris Fashion Week in March. Celine's new collection was the first to debut among the historical French labels by four months.
The collection takes advantage of the ever-expanding nostalgia factor that influences so many of today's trends and runs over it with a Celine logo. It features drop-waist dresses that could have once belonged to Sienna Miller, leather skinny jeans that appear to be made for Lenny Kravitz, and several skinny-tie-vest-jeans-and-tall-boots combinations that looked like they were taken straight off the set of Gossip Girl.