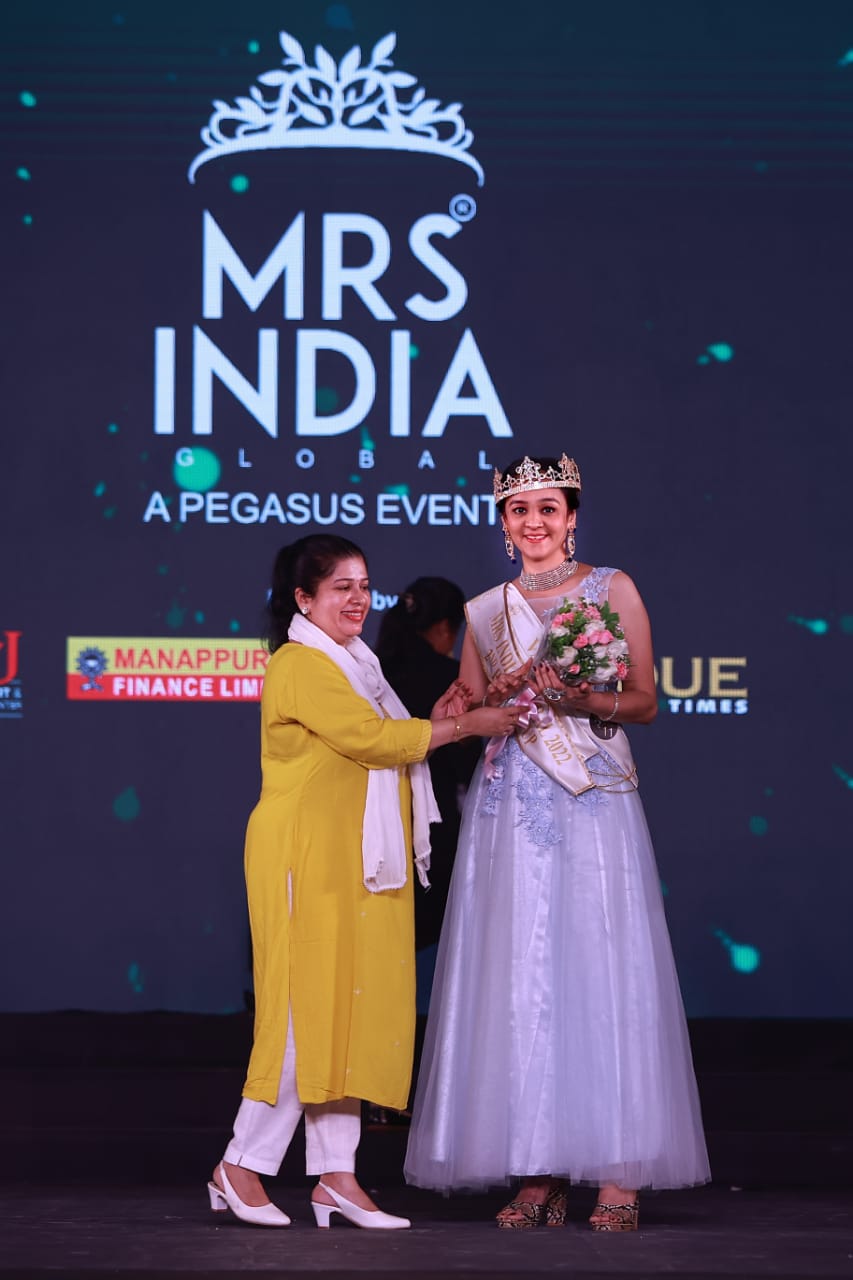 Mrs varsha from Chennai who was recently crowned as "Mrs. India global runner up" and also a subtitle holder of "Mrs Diligent"  at India's most prominent pageant Mrs India global 2022 held in kochi kerla on 1st of August by Pegasus events.
She has also been title holder for Mrs Chennai talent queen,
Mrs India gujrati and few more in the past. She is a  proud mom of 3 kids as two daughters and one son and she strongly believes that bringing change in society should start from home. She has raised her kids beautifully to make them responsible citizens and with that she spreads positive knowledge to others by educating them about the same.
Coming from conservative family and lack of education, she thrives to spread awareness about how right education is important in onws life. She aspires to inspire many women by showing that nothing can stop you if you have dreams and desire, and a belly full of fire to accomplish your goals.
Recently she has started a small home-based business where she sells healthy immunity boosting sweets,  khajurpak from home along with a clothing brand HEVA which consists of semi stitched dresses.
By passion she has worked as n artist in several shortfilms, ads and some movies and rampshows.
She wants to spread the message of empowerment in society by advocating for importance of education and bring peace.