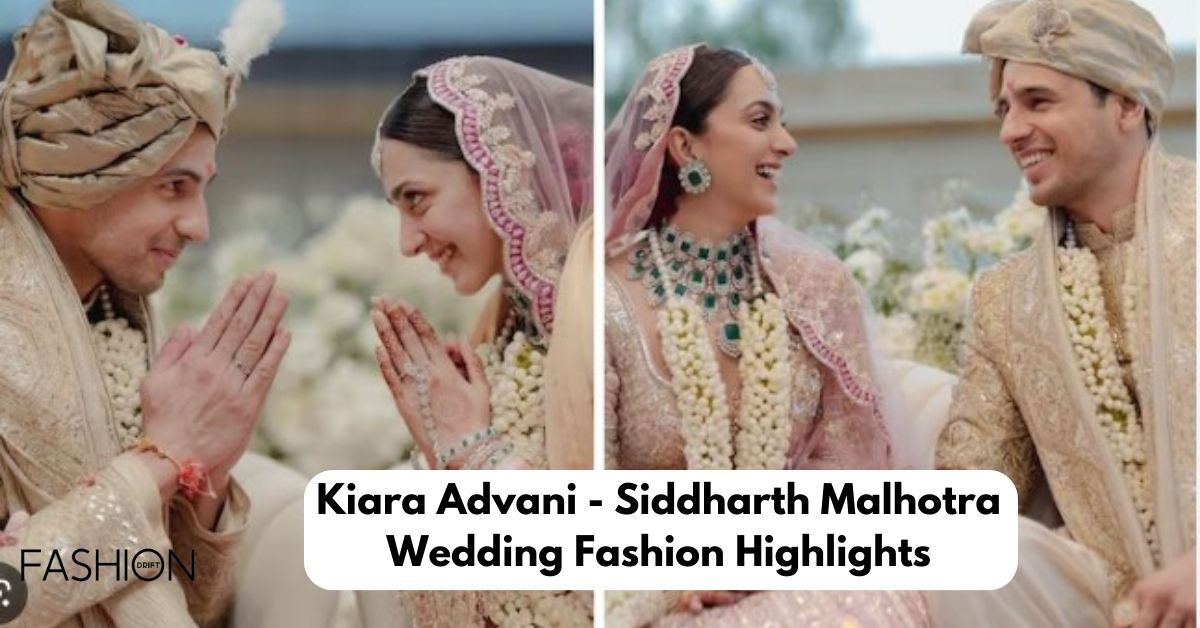 Kiara Advani and Sidharth Malhotra's wedding was a much-anticipated event in the fashion industry. Both celebrities have always been known for their impeccable sense of style, and the wedding was no exception.
Kiara is Sindhi and Siddharth is Punjabi. The couple decided to throw a party that would display the magnificence of both sides and also takes inspiration from the theme which is a country.
Red Is The Trend
Kiara Advani walked down the aisle in a stunning red and gold lehenga, designed by renowned Indian fashion designer, Manish Malhotra. The lehenga was adorned with intricate embroidery and beading, and the dupatta was finished with delicate tassels. She complemented her look with traditional Indian jewelry and a simple yet elegant hairstyle.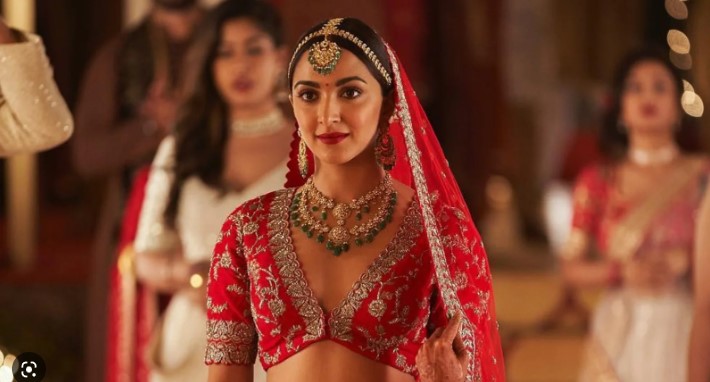 This lehenga cost Rs. 3 lakhs, and the couple walked the red carpet with pride. In recent times, various artists have chosen red as the color for their wedding collections. One of them is South India's most popular actress, Nayanthara, who dressed in a red sari for D-day. In fact, Advani's necklace at the wedding resembled that of Nayanthara's. Probably, that's the trend.
Location-based Theme
We have all thought that weddings can only be based on a virtue or a ritual. However, this couple chose Rome as the theme and chose bridal accessories accordingly. Manish Malhotra, the designer of the wedding dress, took various inspirations from Roman rituals and traditions.
Nude Colors Are Still Trending
If you think that weddings are all about bright colors, you are wrong. The couple is adorned with a nude-shaded dress on the day of the wedding. Perhaps, Advani also embellished her skin with a pre-wedding skincare routine to produce radiance. Subsequently, the muted, rosy makeup added further charm to her.
Sidharth Malhotra, on the other hand, looked dapper in a classic black Sherwani paired with a white pajama and a traditional turban. The Sherwani featured intricate gold embroidery, adding a touch of elegance to his look. He finished off his outfit with a pair of stylish juttis.
Minimalism Is Still The Trend
There is a common misconception that weddings are always luxurious and celebrities would love to spend more to walk in grandeur. However, this couple proved it wrong with their minimalism in accessories and mehendi as well.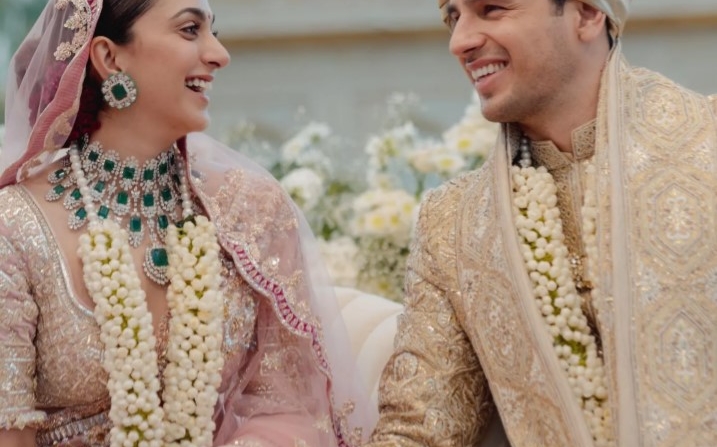 Floral Accessories Are Back
There was a time when Kollywood's prominent couple, Surya and Jyothika, wore a form of garland that went rounds, and people mimicked their style on their special days. After several years, this couple has chosen floral accessories as garlands, and this is also one of the signs of minimalism. Still, the celebrity couple looks neat and happy.
The fashion at the wedding was a beautiful blend of traditional Indian and contemporary styles, showcasing the couple's unique sense of style. The event was attended by many famous faces from the Indian film industry, who also brought their A-game to the fashion front.
Kiara Advani and Sidharth Malhotra's wedding was a true feast for the eyes and a testament to the couple's love for fashion. The event will be remembered as one of the most stylish weddings in Indian fashion history.