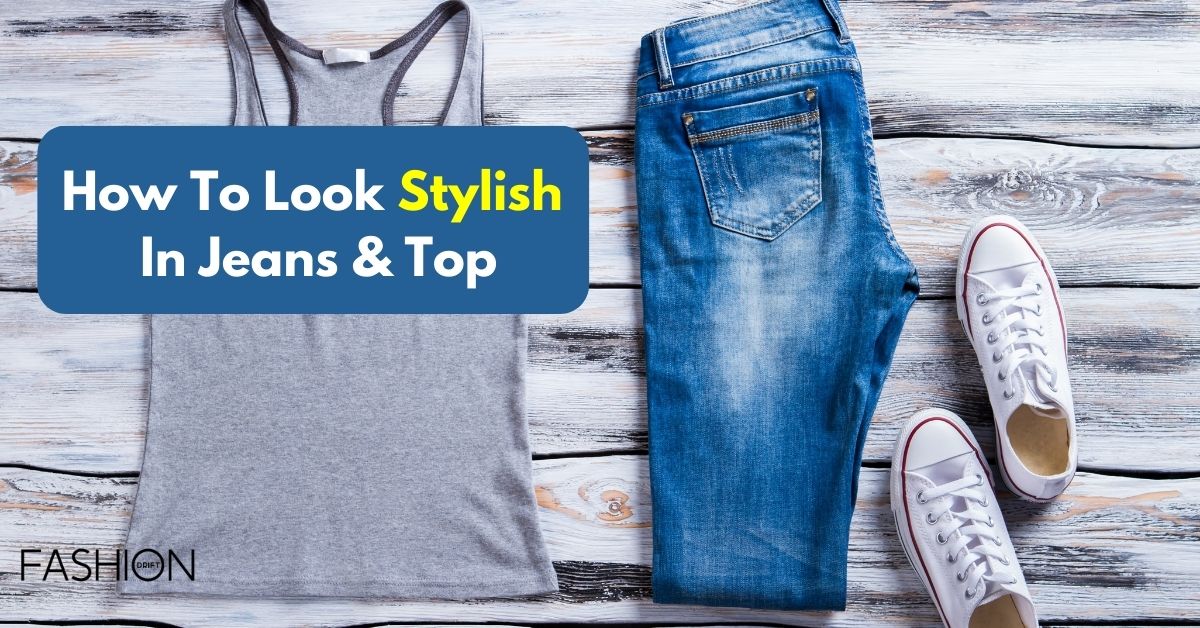 It's easy to get stuck in a denim rut – same jeans, same top, same look. However, there are numerous ways to update your denim game – from subtle styling tricks to bold accessory choices. This post will show you how to take your jeans and top outfit from basic to stylish with nine simple tips. Whether you're looking for an effortless way to make a statement or a quick fix for last-minute events, these tips will have you feeling stylish in no time!
1. Find the right fit.
The first and most important step to looking stylish in jeans and a top is to find the right fit. Jeans that are too tight will be uncomfortable and may cause you to feel self-conscious, while jeans that are too loose will look sloppy. The best way to find the right fit is to try on a variety of different styles and sizes until you find a pair that feels comfortable and looks great.
2. Choose a flattering top.
Once you've found the perfect-fitting jeans, it's time to choose a flattering top. If you're not sure what style of top to choose, consider your body type and choose a style that will accentuate your best features. For example, if you have a large bust, you may want to choose a top with a V-neckline to help balance out your proportions.
3. Accessorize wisely.
Accessories can either make or break an outfit, so it's important to choose them wisely. When selecting jewelry, less is more. A few simple pieces will suffice and will help to avoid looking overdone. A scarf or belt can also be used to add a pop of color or texture to your outfit.
4. Keep it simple.
One of the keys to looking stylish is to keep your outfit simple. This doesn't mean you have to wear all black, but rather that you should avoid patterns and colors that are too loud or busy. A good rule of thumb is to stick with two or three colors at most.
5. Add layers.
Layering is another great way to add interest to your outfit without going overboard. Choose a few key pieces, such as a jacket or cardigan, that can be easily removed if you get too warm. Scarves are also a great option for adding both color and warmth to your outfit.
6. Play with proportions.
Another way to add interest to your outfit is by playing with proportions. For example, pair a cropped top with high-waisted jeans or tuck a loose blouse into fitted pants or skirts. By contrasting different silhouettes, you can create an outfit that is both stylish and unique.
7 . Think outside the denim box.
Don't be afraid to experiment with different materials and colors when it comes to your jeans and tops. Leather, corduroy, velvet, and even silk can all make for unique and stylish looks. And don't be afraid of color! A brightly colored top can really make an outfit pop.
8. Pair with the right boots.
Even if your jeans and top look average, you can still spice up your look by pairing it with heels or boots. As soon as you have decided on the right top for your jean, play around with the various footwear you have and see what works the best. In general, it's good to go with a footwear color (shoe or boot) that matches the denim color.
9 . Be confident.
No matter what you're wearing, the most important thing is that you feel confident in your own skin. If you don't feel comfortable in an outfit, it will show. So take the time to find an ensemble that makes you feel good about yourself, and watch as your confidence shines through.
You now have all the necessary tools to create stylish ensembles with jeans and a top! From choosing the right fit to adding bold accessories, there are plenty of ways to freshen up your look. So go ahead and have fun experimenting with different styles – you'll be sure to turn heads wherever you go!