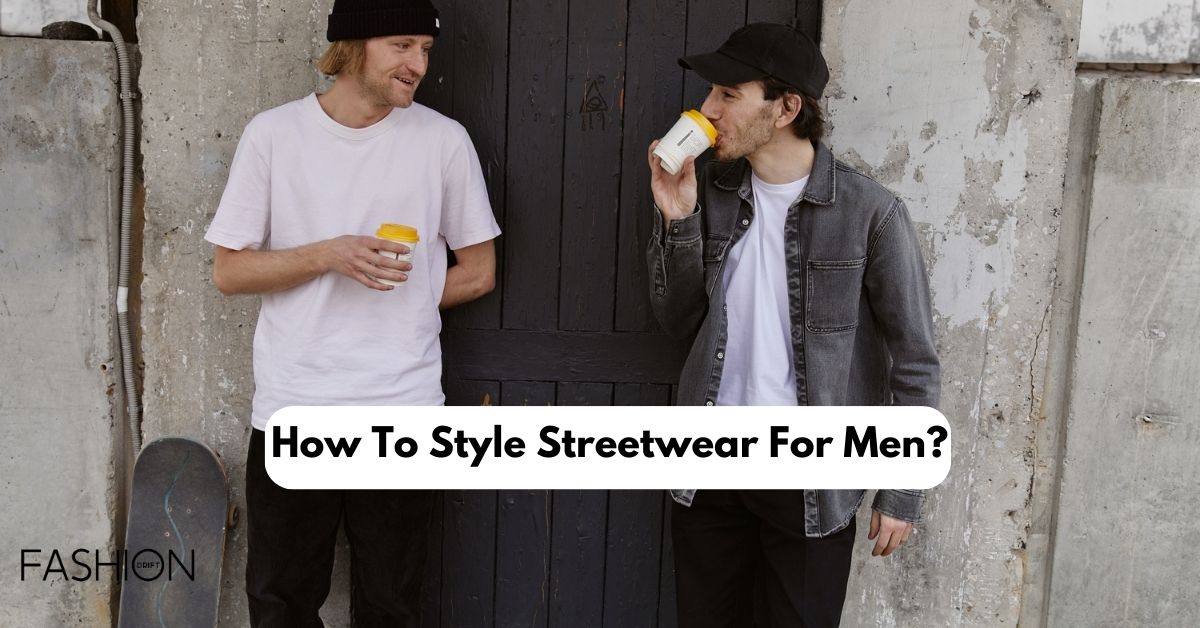 Streetwear is a fashion trend that has taken the world by storm. It's a style that's both comfortable and cool, and it's perfect for men who want to look good without sacrificing comfort. If you're new to the streetwear scene, don't worry.
Are you ready to up your style game and embrace the vibrant world of streetwear? If you've been wondering how to elevate your everyday look and stand out in the crowd, you've come to the right place.  We've got you covered with this guide on how to style streetwear for men.
The Essence Of Streetwear

Start With The Basics
The key to a good streetwear outfit is to start with the basics. This means investing in a few key pieces that you can mix and match to create different looks. Some of the essential items you'll need include a pair of joggers, a hoodie, a denim jacket, and a pair of sneakers.
When shopping for these basics, look for high-quality pieces that fit well and are comfortable to wear. You don't want to sacrifice comfort for style, so make sure you choose items that you'll actually want to wear.
Mix And Match
Once you have your basics, it's time to start mixing and matching. Don't be afraid to experiment with different combinations to find what works best for you. Try pairing a hoodie with joggers and sneakers for a casual look, or a denim jacket with a t-shirt and jeans for a more dressed-up look.
When mixing and matching, keep in mind that streetwear is all about layering. This means you can wear multiple pieces at once to create a unique and stylish outfit. For example, you could wear a T-shirt under a hoodie and a denim jacket for a layered look.
Accessorize
Accessories are an essential part of any streetwear outfit. A simple beanie or cap can add a touch of style to your outfit, and a backpack or messenger bag is both practical and fashionable. You can also experiment with jewelry, like a chunky chain or a pair of hoop earrings, to add some edge to your look.
When choosing accessories, think about the overall vibe you want to create. If you want a more casual look, a backpack or crossbody bag is a great option. If you want to dress up your outfit, a statement piece of jewelry can add some sophistication.
Pay Attention To Details
The details are what make a streetwear outfit stand out. Look for pieces with unique designs or patterns, like a graphic t-shirt or a pair of sneakers with a bold colorway. You can also play around with layering, like wearing a t-shirt over a long-sleeved shirt or a hoodie under a denim jacket.
When paying attention to details, think about the small touches that can take your outfit to the next level. For example, you could roll up the sleeves of your denim jacket or tuck in your t-shirt to create a more polished look. You could also experiment with different textures, like pairing a velvet hoodie with a pair of ripped jeans.
Don't Be Afraid To Be Bold
Streetwear is all about being bold and standing out. Don't be afraid to experiment with different colors, patterns, and textures. Try wearing a brightly colored hoodie with a pair of patterned joggers, or a denim jacket with a bold graphic t-shirt. The key is to have fun and express yourself through your clothing.
When being bold, it's important to remember that less is often more. You don't want to overwhelm your outfit with too many patterns or colors. Instead, choose one statement piece and build your outfit around it. For example, if you're wearing a bold graphic t-shirt, pair it with neutral joggers and sneakers to let the shirt stand out.
Popular Streetwear Trends
Getting ready to spice up your style? Here are a few popular streetwear trends that need your attention. Build your wardrobe accordingly!
Athleisure Fusion: Combine sporty elements like track pants or athletic jackets with streetwear staples for a fashionable and comfortable vibe.
Retro Revival: Embrace nostalgia by incorporating vintage pieces and throwback styles into your modern streetwear wardrobe.
Street-Inspired Prints: Camouflage, tie-dye, and graffiti prints add a touch of urban flair to your outfit, showcasing your adventurous side.
Importance of Layering In Streetwear
Layering is a game-changer in streetwear, allowing you to create visually compelling outfits while adapting to different weather conditions. A well-executed layered look exudes a sense of effortlessness and attention to detail.
Here's a simple guide to mastering the art of layering:
Start with a Base: Begin with a comfortable, fitted base layer like a plain tee or a long-sleeved shirt.
Mid-Layer: Add a hoodie, denim jacket, or flannel shirt to create depth and texture.
Outer Layer: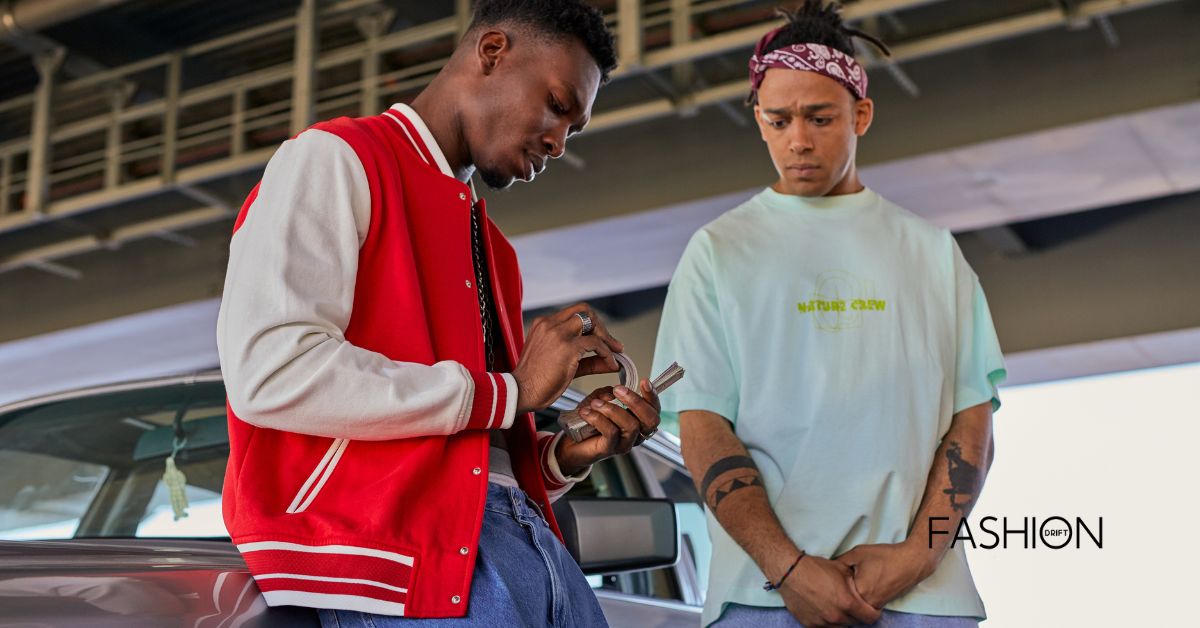 Finish off your ensemble with a stylish bomber jacket, parka, or windbreaker to keep you warm and on-trend.
Colors and Patterns:
Streetwear thrives on boldness and self-expression, making it the perfect platform to experiment with vibrant colors and eye-catching patterns.
Let's now see some of the coolest ways to make a statement with your street style:
Color Blocking: Combine complementary or contrasting colors to create visually striking outfits.
Monochromatic Looks: Embrace the power of a single color palette, playing with different shades and textures to add depth to your ensemble.
Graphic Prints: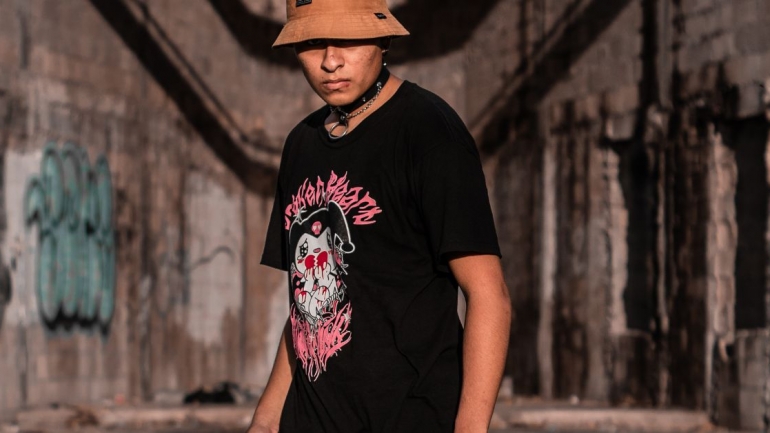 Incorporate graphic tees, shirts, or even statement trousers featuring unique prints to elevate your look and showcase your personality.
Completing the Look:
To truly stand out in the realm of streetwear, pay attention to the details.
Now comes the accessories and grooming part. To add the finishing touches to your street style these tips will help you!
Headwear: Beanies, snapback caps, or bucket hats can be the cherry on top of your outfit, adding a touch of attitude and individuality.
Backpacks or Crossbody Bags: Functional and stylish, streetwear-approved bags provide the perfect blend of utility and fashion-forwardness.
Sneaker Care: Keep your kicks looking fresh with regular cleaning and maintenance. Sneaker cleaning kits and protective sprays can help you extend the lifespan of your favorite shoes.
Conclusion
You've just unlocked the secrets of styling streetwear like a pro. Remember, streetwear is all about embracing your unique identity and expressing yourself through fashion.
By following the tips and tricks shared in this blog post, you're now equipped to curate effortlessly cool street-style outfits that turn heads wherever you go. So go out there, experiment fearlessly, and leave your fashion mark on the streets!